---
It's easy to get connected with urbi.
Download the urbi app to have the freedom to hire and return a bike at any of the stations across the city. You can choose daily, weekly or monthly access for as many as 45 minute rides as you like. It's never been easier to get smart and start pedalling.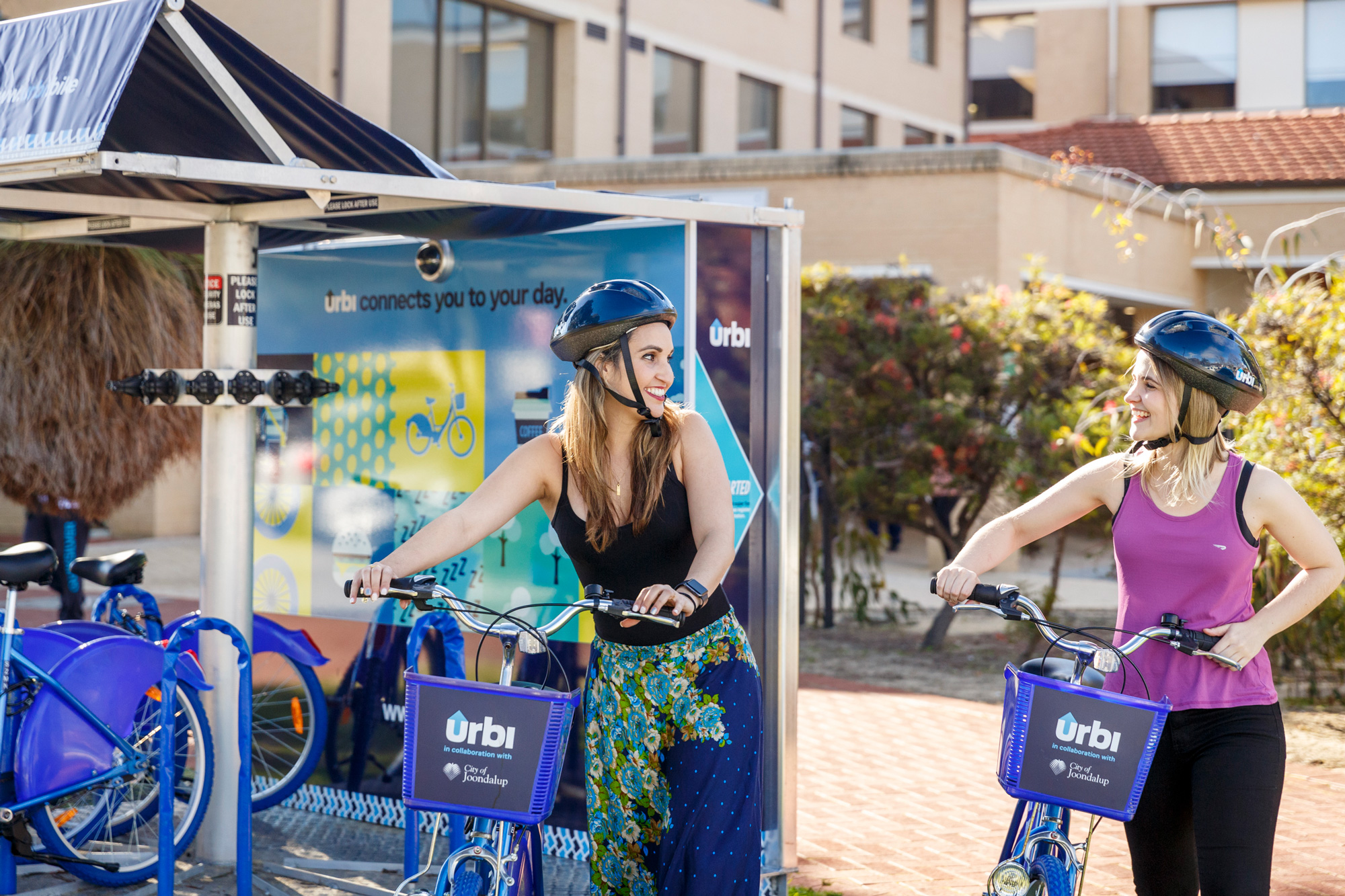 urbi bike share is a bit different to bike hire. We're all about short, frequent rides, more often; this means more convenience and more connected communities.
When you register with urbi, you gain access to our network of bikes, all ready to share for up to 45 minutes at a time.
We have numerous stations placed in your community – most within comfortable walking distance of all the hot spots you want to visit.
All you need to do is pick up a bike from a station near you, ride it to wherever you want to go, and return it to your station within 45 minutes. If you want to keep riding, we're not stopping you. Either pay an extended use fee or just pick up another bike and go again. You can do this as many times as you like each day, week, or month, depending on your subscription. That's the beauty of bike share.
Hit the road in six simple steps
---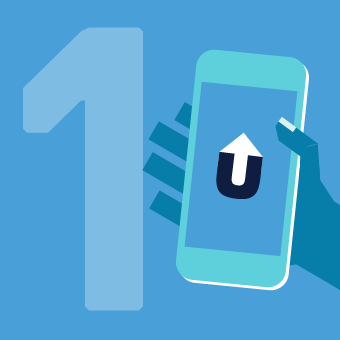 Download
First things first. Download the urbi app and get yourself registered.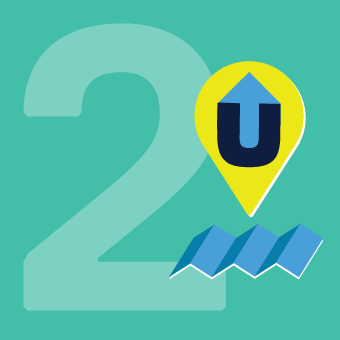 Locate
Locate the nearest urbi bike-share station on your app.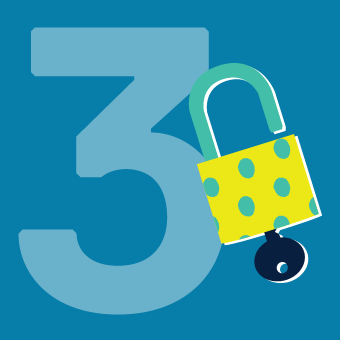 Unlock
Select your bike, unlock it (and a helmet) with a code from your app, and off you go!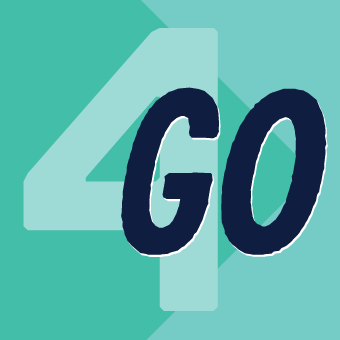 Ride
You have up to 45 minutes to ride your urbi bike wherever you want to go.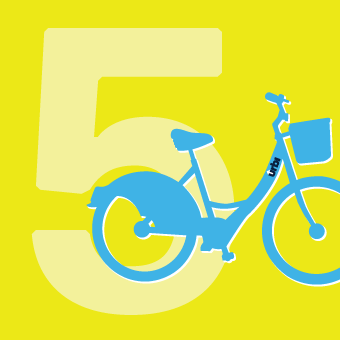 Return
When you're done, return the bike to any urbi bike-share station in your area.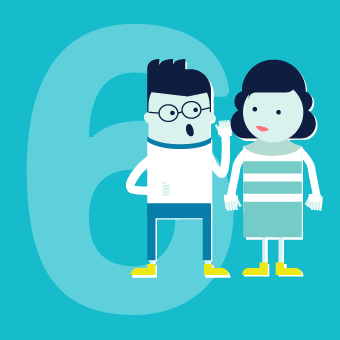 Share
If you love us, don't be afraid to show it. Tell your friends and share the love.
A closer look at the bike
---
---
1
Brakes: Sealed efficient low maintenance brakes. Front brake (right hand lever) and rear brake (left hand lever).
2
Bell: To warn pedestrians
3
Gears: Select anytime to suit terrain:
1. Hilly
2. Normal
3. Cruising
4
Front Reflector: For increased safety and visibility.
5
Basket: Dangerous when overloaded.
6
Light: Automatic front light.
7
Chain Protector: Protects your chain and your clothing.
8
Bike Stand: Always leave on stand when at rest.
9
Bike Lock: Rotate numbers to match code and pull to unlock. Non-removable.
10
Tyres: Puncture resistant kevlar.
11
Rear Wheel Fender: Protects bike from rain and grime, and prevents your clothes from catching in the wheel.
12
Rear Reflector: For increased safety and visibility.
13
Adjustable Seat: Pull silver lever out and adjust seat up/down. Make sure locking knob is sufficiently tight before pushing the
lever in.
14
Rear Reflector: For increased safety and visibility.
15
Unisex Saddle: Designed for comfort.
---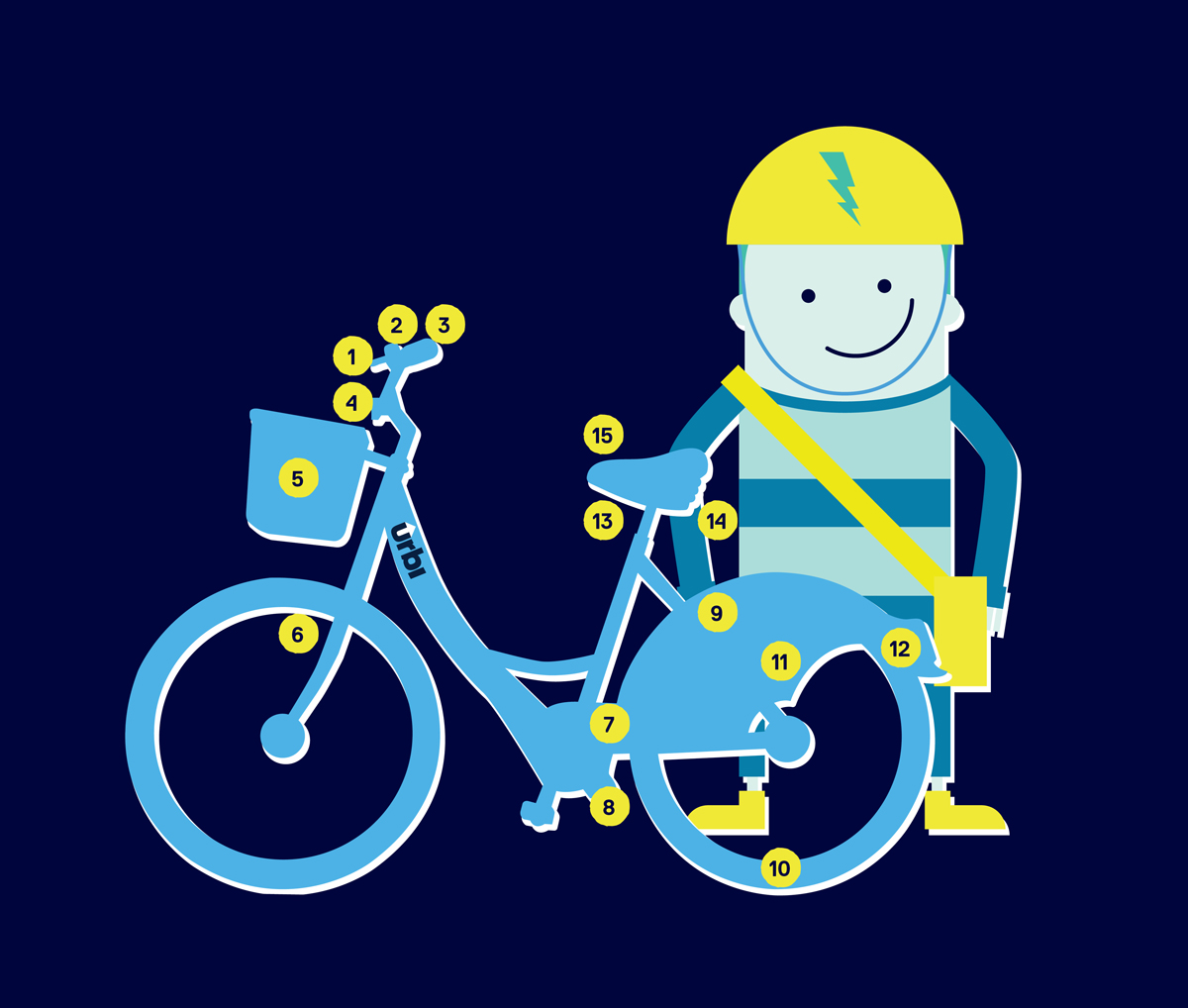 Download

urbi

bike schematic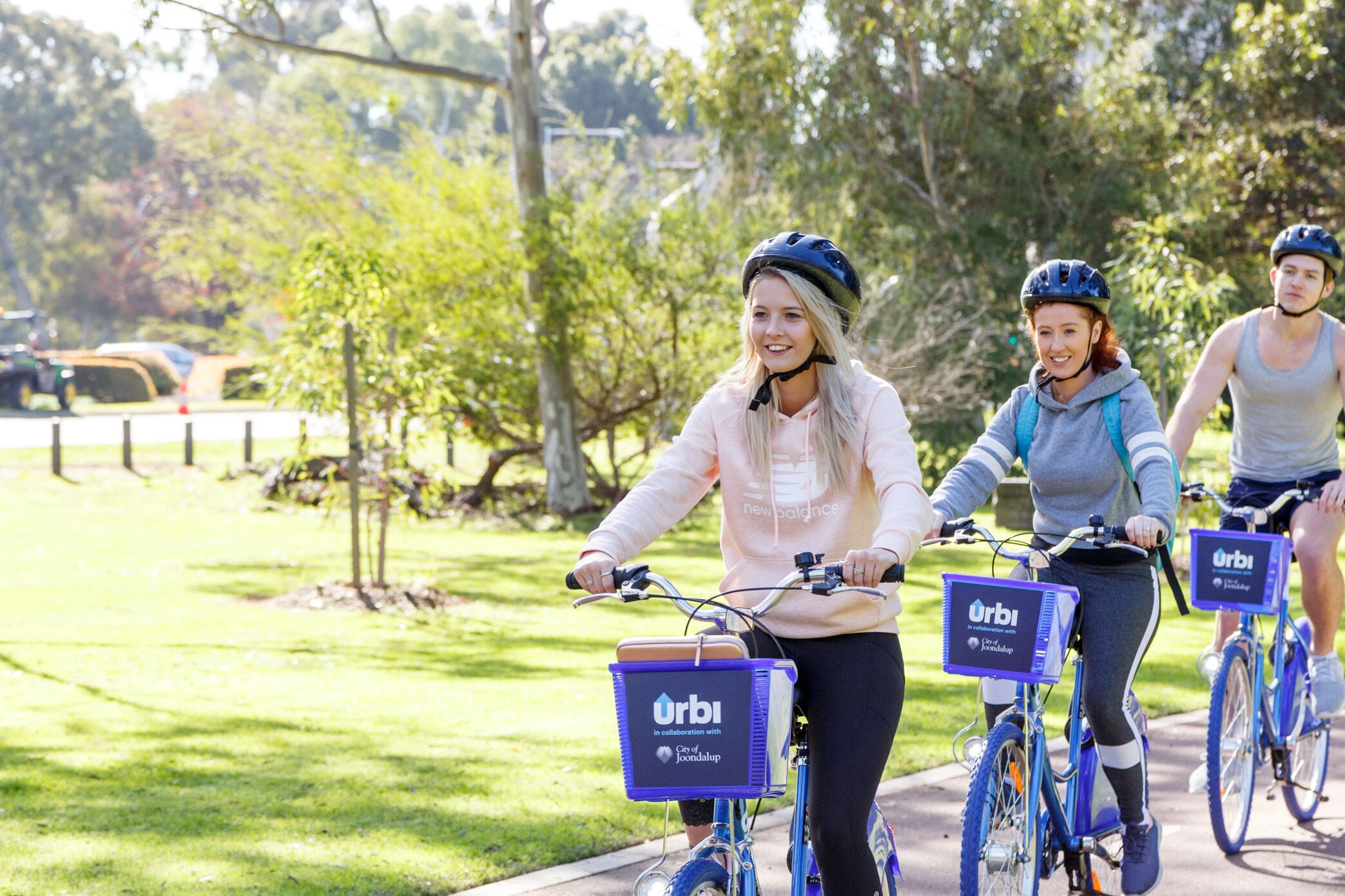 Get urbi in your hood – become an urbi warrior.
---
Enthusiasm is infectious. So if you're enthusiastic about bike share, get out there and do some sharing of your own. Post on social media, write emails to your councillors and get your like-minded friends, colleagues and community members behind the idea. Remember, big ideas nearly always start with a small group of passionate people sharing their vision. So don't think you don't have the power to make your community a better place. You do.
And if you're ready to make your community a better place to live. We're ready to start the conversation and give you what you need to bring your community leaders along for the ride. So come on, let's make progress happen.