It's well known that any project needs time, hard work and an awful lot of brain-power. For a completely new system like urbi, we've been fortunate to have some super clever people on board, contributing their talents to help make sure that urbi is a success.
Here are the some of the minds that make up the urbi team.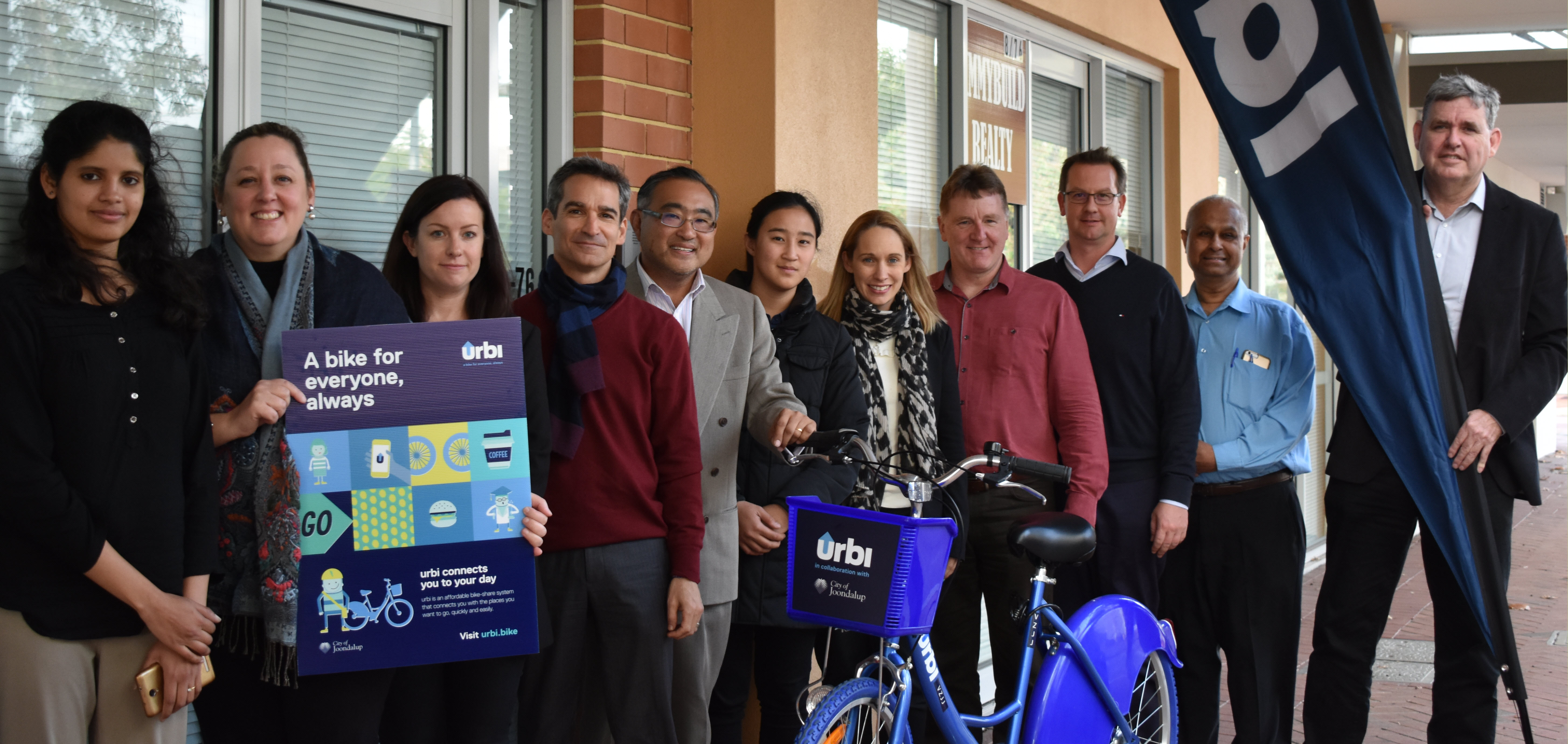 From left: Andal Shreedaran (Perth Media); Cate Rocchi (Perth Media); Amy Sutton (Anthologie); Joel Levin (Aha! Consulting); urbi owner Adrian Lee; Abi Lee (urbi systems officer); Kylie Sutton (urbi's engaging bike officer); Stuart Devenish (Game Planning); Dirk Gildenhuys (project manager); William Thomas (urbi customer satisfaction officer); and Ken Travers (urbi chief domestique officer).